Does My School Sign Need Renovation? The Benefits of Modern Signage
2 Minute Read: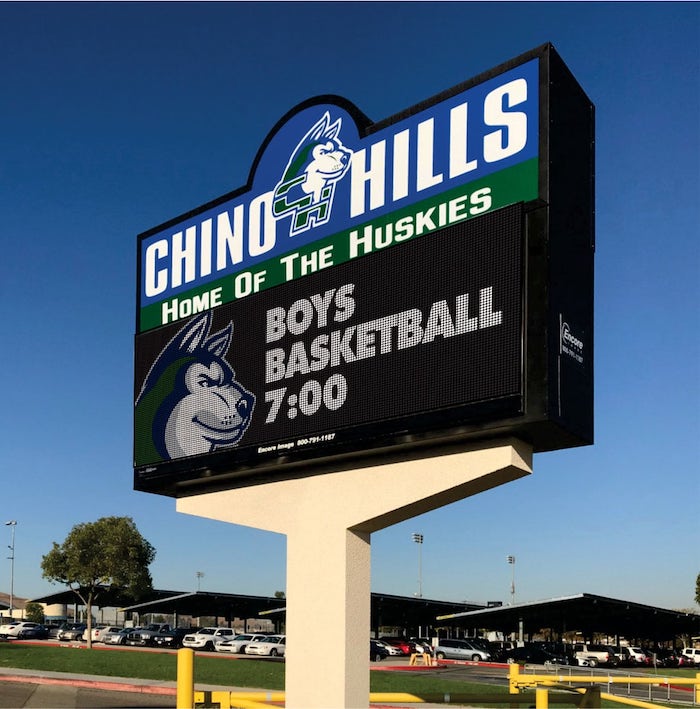 As your faculty and students return to school, it is more important than ever to distribute clear and concise messages between the administration and the community.
School signs are an essential source of information for these unprecedented times and a vital resource for parents and students looking for quick, simple, and easy-to-read announcements.
At Encore Image, we offer school signs that modernize your school's visual identity and provide the up-to-date technology required for instant and automatic communication.
Here are more reasons how schools of all grade levels may benefit from school sign renovation services.
What Are the Benefits of a School Sign Renovation?
Over time, a school sign can begin to appear dated, worn, or simply unreadable. By renovating your sign, students, parents, and faculty can stay informed of current safety measures, special dates, and future events. With low maintenance and brightly illuminated LEDs, school sign renovations can provide readable messages and announce vital information to the educational community. 
Additional benefits of school sign renovation include: 
Retrofitting existing signs 

Remodeling and installing a new sign configuration and sign size 
Updating an existing sign is a great way to maintain your school's visual identity while still receiving the aesthetic benefits of a modern design. Modern lighting technology is also useful for displaying messages during harsh weather conditions. 
Why Should I Choose Encore Image for School Sign Renovation?
Turn-Key Solutions
From our initial consultation through the design process, we pride ourselves on providing outstanding customer service. Encore Image helps you to reap the benefits of sign production from an all-inclusive service. 
Our clients are offered sign design, sign creation, and sign installation with a one-stop service provider. Encore Image even offers hands-on training on how to effectively program your new sign, ensuring that you receive custom signage with complete knowledge of how to use it. 
Support For The Longevity Of Your Sign
In addition to fabricating and installing school signs, we safeguard the longevity of your sign with on-call sign repair and maintenance. Encore Image seeks to establish quality relationships and long-term partnerships with our clients to preserve their sign for years to come.  
Have More Questions About School Sign Renovation and Custom Sign Options? 
At Encore Image, Inc., we pride ourselves on producing and renovating high-quality school signs. If you would like to learn more about designing, building, and installing a school sign for your educational institution, please contact our office at (800) 791-1187 or fill out our contact form.At Encore Image, we offer school sign renovation and custom school signs that modernize a school's visual identity and provide easy-to-read announcements.
Read More