Monument Signs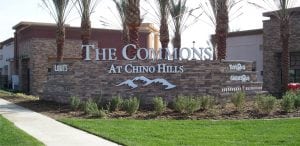 Monument signs are freestanding signs that are built low to the ground and typically made from painted aluminum and plastics. They can be illuminated internally, externally, or not at all. They are an important factor in bringing foot traffic to your business, and these signs give your customers the impression that your company is stable and reliable. Monument signs are the perfect addition to:
Retail shopping centers
Commercial office developments
Community apartment complexes
Churches
Schools and city halls
Available in a variety of materials and styles, monument signs make it easy for potential customers to find your business while also reinforcing your visual brand.
At Encore Image, Inc., we can design, fabricate, and install monument signs that are durable, attractive, and sure to make a great impression on your customers. We focus on building relationships with our clients to ensure that we provide you with the exact signage you need.