DSA Approved School Signs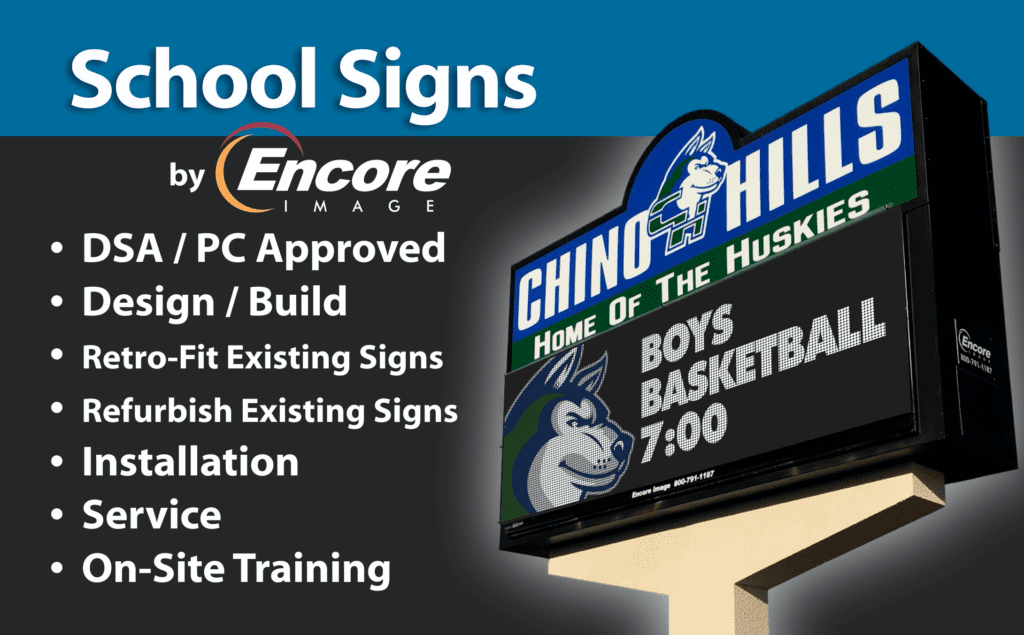 School Signs: DSAP / PC Approved, Design/Build Signs, Retro-Fit Existing Signs, Refurbish Existing Signs, Installation, Service, On-Site Training
---
The signage outside of your school is an essential means of communication between the administration and the community. Students, parents, and faculty all need to be informed of certain dates and events, and our low maintenance, brightly illuminated LED school signs can help your school keep everyone up to date and informed. Our school signs are DSA/PC approved.
School signs can:
Advertise events such as dances and fundraisers
Inform parents of important dates
Broadcast important information to the local community
Show school spirit while also keeping everyone informed
A Total Turn-Key Experience
At Encore Image, we want to help you show your school pride while also being able to get your messages to the people who need them. We pride ourselves in providing excellent customer service from our initial consultation through the design process, DSA approval, creating, installation and hands-on training on how to effectively program your new sign. We offer everything from scoreboards, digital displays to changeable copy marquees.
DSA Approved Freestanding Marquee Signs
Encore Image provides a total turn-key experience for your school sign purchase. In order to accomplish a smoother and faster process, we have a DSA Approved PC#. This allows you to choose a sign design that meets all the necessary requirements. The signs referenced below are approved for freestanding marquee signs and allow for options in size and configuration.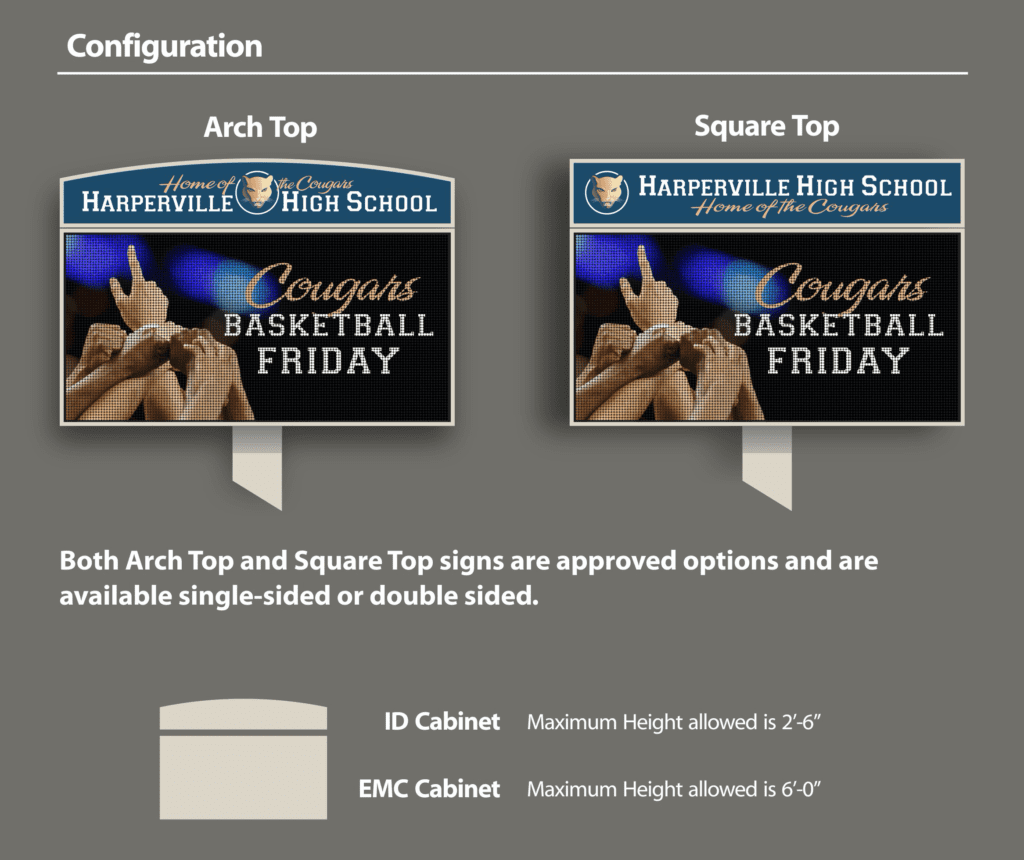 Size Options
Numerous size sign combinations are possible provided they fit within the guidelines of the illustration below. Please consult with an Encore Image representative to acquire more information.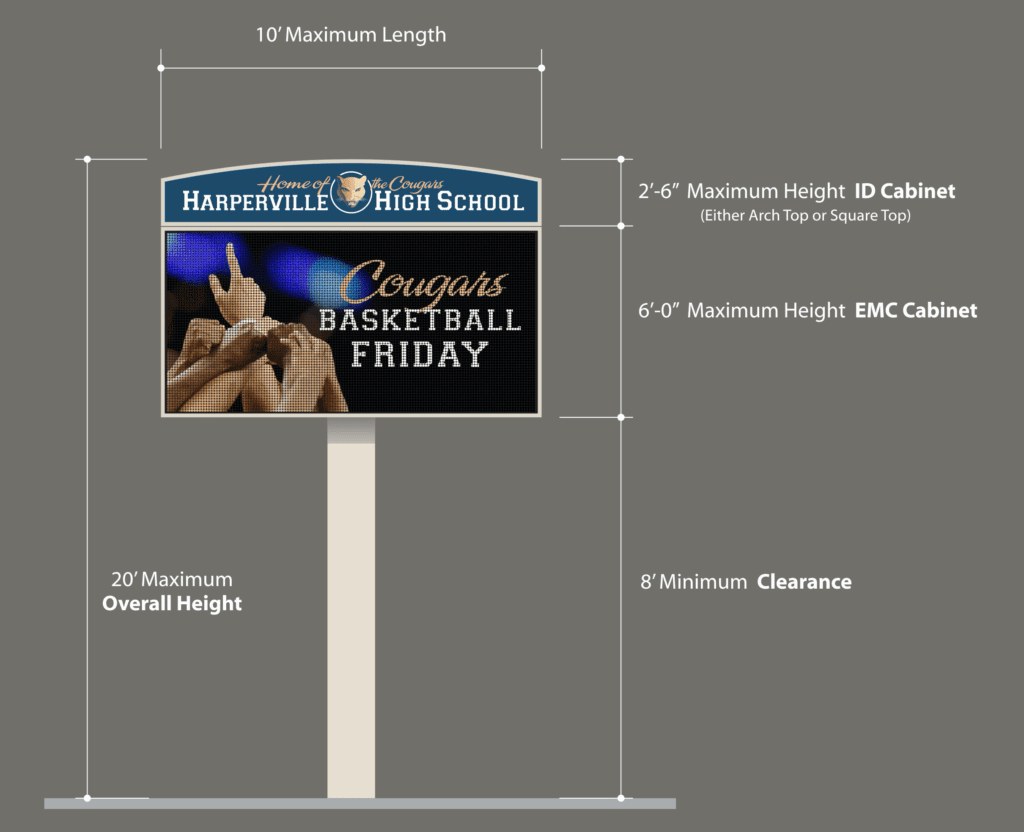 Size Guidelines: 10′ Maximum length, 20′ Maximum Overall Height, 8′ Minimum Clearance, 6′ Maximum Height of EMC Cabinet, 2′ – 6′ Maximum Height of ID Cabinet (Arch Top or Square Top)
---
Support For The Life Of Your Sign
The establishment of an effective visual identity is a major investment. Like any investment, it should be maintained to preserve and prolong its effects. Encore Image can provide timely, on-call sign and lighting repair service or a planned maintenance program to help keep your image a positive one.
• Complete Sign Repair & Maintenance
• Parking Lot & Area Lighting Repair & Maintenance • Factory Trained Digital Sign Technicians
• Interior & Exterior
School Signs Gallery